Kancelaria Radców Prawnych Kalita Karpeta Karolak i Wójcik s.c. [Law Firm of Attorneys-at-Law and Legal Advisors Kalita Karpeta Karolak i Wójcik s.c.] is a full-service law firm, representing clients in proceedings before courts of all instances, as well as before authorities and offices. We also provide legal advice, prepare legal opinions and analyses, as well as draft documents such as contracts, charters, or terms & conditions. Our priority is to find viable legal solution to every issue, ensuring the highest quality of our services. Individual approach to each client, being fully committed to all of the cases we are entrusted with and constantly expanding substantive theoretical knowledge result in satisfaction of numerous clients.
Many years of practicing law and offering legal representation, supported by acquiring skills and knowledge through participation in training courses and scientific conferences are a guarantee for delivering high-quality professional legal services.
Kancelaria Radców Prawnych Kalita Karpeta Karolak i Wójcik s.c. [Law Firm of Attorneys-at-Law and Legal Advisors Kalita Karpeta Karolak i Wójcik s.c.] provides legal assistance to individual clients, companies and organizations (including local governmental bodies, associations and foundations). The satisfaction of our clients is our priority and we complete our duties with utmost diligence and care, guided by the principles of professional ethics, which makes professionalism, reliability and discretion our fundamental principles.
Teamwork and creative use of our lawyers' skills and specializations allow us for comprehensive handling of complex and difficult cases. Our law firm's team consists of young-spirited talents which, thanks to their passion and determination, cares for every detail, so that the effect of their work is satisfactory to the client. Our team places particular emphasis on diligence, responsibility and empathy.
Don't hesitate to check our offer. We will be happy to find an optimal solution for any legal problem.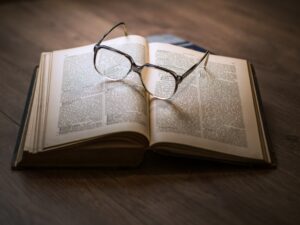 Civil law is a domain of law we often hear about, because it regulates property and personal relations between legal and natural persons. The provisions of the Civil Code apply to most matters of everyday life.
Read more »
Partners and employees of our Law Firm specialize in various domains of law, their experience and expertise guarantee full commitment and efficient legal assistance. Our Law Firm cooperates with notaries, patent attorneys, bailiffs, private detectives, sworn translators, mediators, etc. We deliver high-quality legal service as a standard.
Form of legal assistance depends on individual arrangements with the client and it may be provided via telephone, e-mail correspondence, remotely by videoconferences, or through personal conversation.
Our clients are individual entrepreneurs, commercial law companies, local authorities and their organizational units, public bodies, foundations, associations, physical persons and many others.
We would like to emphasize that the advantages of continuous assistance for entrepreneurs is much appreciated by all of our clients who chose to benefit from this offer –this is an universal offer to all entrepreneurs, without regards to scope and nature of their business.
We are aware that judicial proceedings are associated with strong emotions and stress, which may favor making irrational decisions. Our task is to advice clients' as efficiently as possible to reach their goals. We deliver high-quality legal service as a standard.
Labor law disputes require quick and efficient action. The Law Firm "Kalita Karpeta Karolak i Wójcik s.c." in Radom has been helping employees and employers for many years now, both in pre-litigation disputes as in judicial cases.
We handle divorce and separation cases consulting with the clients on an ongoing basis, taking into consideration client's needs. In this difficult process we represent spouses who wish to break up quickly and amicably, as well as strive to effectively determine fault in the breakdown of marriage, advocate for the right to contact with children and for obtaining corresponding chlid's support.
Inheritance cases cover various issues. These are often be complicated matters, requiring in-depth legal analysis. Proceedings, although they are conducted as the so-called non-contentious proceedings, are often more contentious than normal procedural proceedings. Therefore, it is important to obtain legal assistance, which was provided by our Law Firm.
Compensation, pension and other payables related to resolving claims of aggrieved parties –our Law Firm offers legal assistance on every stage and, most importantly, using our services you can be sure that you will be represented by a professional.
If you can call yourself one of thousands of Polish Swiss franc mortgage debtors, we will help you to recover your money. We will evaluate your chances of devaluating your debt or receiving the money unduly charged by the bank using unfair exchange rates. 
Tax law is a complex domain of law, but our group of partners includes tax advisers who will explain any doubt arising from the application and interpretation of the provisions on local taxes, such as Polish PIT, CIT, VAT and excise tax provisions.